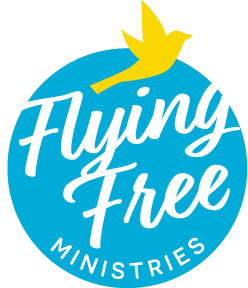 I'm Andrea Fehr
Author, Freedom Coach, Wife and Mom
3 Myths About Freedom That Are Trapping You
"Let's grow your freedom flow!"
Hi! I'm Andrea Fehr. I am a fun-loving, passionate follower of Jesus who resides in Sexsmith, Alberta, Canada. I am a wife and a mother of four, author, freedom coach, keynote speaker, and most importantly, a quirky daughter of the King. I love all shades of blue, cranking up my tunes and singing, kickboxing, crocheting, and painting.
My passion is to empower women to grow their freedom flow. Sounds fun, but what is freedom flow?
Freedom flow is operating out of our original design and God-given freedom so we experience focus, follow-through, and fulfillment every day no matter what we are facing. I know this may sound too good to be true. I felt that way for years, but something within me knew that I was meant to operate out of freedom. So, I went on a journey to pursue my God-given freedom through the ups and downs of life. And what ups and downs there have been: 15 years of chronic illness while being a mom of four little ones, depression, and loss but God used these plot twists to lead me to His freedom framework. I didn't realize He was teaching it to me at the time until He said it was time to write a book on freedom and start Flying Free Ministries in 2017. My book, Freaking Out to Flying Free: Experience Freedom in the Chaos of Life is focused on teaching His incredible and transferrable framework.
Grab your copy today under the Author tab.
FREEDOM is a HUGE topic!
I remember being in our living room asking God how on earth I would cover this topic and over the last few years He's led me to develop the Freedom Flow Academy. Eekkk!!! Saying the name, Freedom Flow Academy thrills my soul! I trust you'll come to love it too!
Each of us has unique factors in our lives, our pain points, seasons of life, income, interest all differ, and yet there are also commonalities here they are:
We are designed for freedom amid the chaos of life.
We struggle to live out our freedom in four specific areas of life:
♦ Stewardship: Time, Energy, Talents
♦ Relationships: Home, Work, Beyond
♦ Being ourselves: Finding and Remaining Ourselves
♦ In Crisis: Chronic Illness, Grief, Transition
We desire to leave a legacy of freedom to our families, friends, and beyond.
The Freedom Flow Academy programs address each of these points through self-study courses and coaching, click here for more information.
Are you wanting to learn more about what "grow your freedom flow" means? Or interested in the Freedom Flow Academy but unsure which course to pursue? No problem, simply book a complimentary coaching session and we'll navigate your questions together.
Coaching
I love coaching!!! During coaching, individuals move from understanding the theory of freedom to experiencing it. They grow in applying these practical and powerful steps.
Speaking
My passion is to proclaim that we have daily freedom through our everyday Savior . Teaching freedom principles that will enable listeners to turn from freaking out to freedom. I count it a privilege to be a part of ladies events in Canada & beyond.
My Book
Freaking Out to Flying Free will be released in 2018. Readers will be inspired to apply it's practical steps for experiencing daily freedom, amid the chaos of life.
 What was your most memorable lesson from Flying Free coaching?
To learn what freedom killers were and how I could control my response to them. This has been so helpful! Now I feel like I can choose freedom instead of getting bound up with emotion. I can extend more grace to myself and those around me because I know it's not really the thing but my reaction to the thing that is stealing my joy."
Coaching client Texas,USA
The memorable lesson learned was to identify our triggers and take the time to stop when it happens and connect to God so he can help us to deal with it.
Would you recommend my coaching group to a friend? If so how would you describe it?
"Without a doubt. I just loved it how light it was. When I mean light I mean that we learned a life lesson in a very gentle way. I would describe it as a women deep and fast therapy. Lol ! It has helped me so much!!" Coaching client who has two small children
Andrea is an awesome coach. Her transparency and meekness are so easy to relate to. She brought awareness to freedom killers in my life that I now understand I can control. I am so thankful that I was able to go through this coaching session. These lessons will not only benefit me but all those in my life as I show up more aware. I can't wait to read her book on the subject!"
 I am passionate about helping woman live the abundant life God has equipped them to walk. I am wife of one, a mother of four, a coach, speaker, author, blogger and most importantly daughter of the King.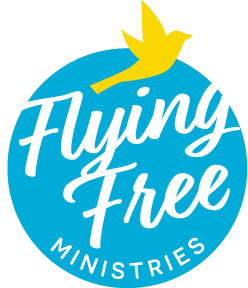 Let's Start a Conversation